Have a plan in the event of an evacuation – Ready, Set, Go!


MAKE A PLAN
The safety of your family, pets and property as well as firefighters are at risk in the absence of forethought about the possibility of having to evacuate your home.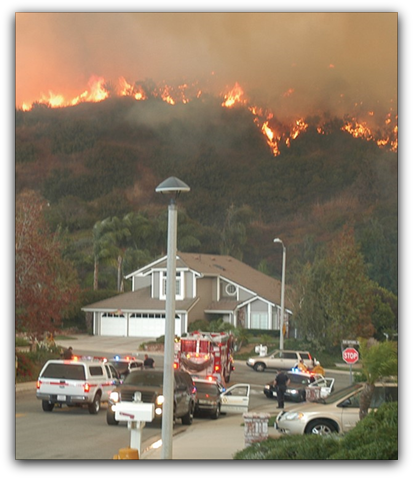 Ready, Set, Go! Program works in complimentary and collaborative fashion with Firewise and other existing wildland fire public education efforts.
Ready – Be Ready
Take Personal responsibility and prepare long before the threat of wildland fire so your property is ready to survive the threat.
SET – Be Alert
Put together a "Go Kit" learn how to receive and stay aware of the latest news and information form public safety agencies. Prepare a personal wildland fire action Plan.
GO! – Act Early
Follow your personal action plan doing so will not only support your safety, but will allow firefighters to best allocate resources during a response.
Evacuation plans for each Wildcat Community are under construction will be included in future community pages.